Tanker Ban Taking a Beating in Senate
Executive Director Karen Wristen was invited to testify on the Oil Tanker Moratorium Act, Bill C-48, which is currently before the Senate Standing Committee on Transport and Communications. The Committee appears to be hopelessly mired in partisan squabbling and questions from the Senators certainly reflected Conservative Party support for the oil industry's push-back against the Bill.
The Big Oil/Conservative Party line seems to be that there's no difference in conditions of navigation between the east and west coasts, so no justification for a tanker ban on Canada's north and central Pacific coast. "It makes no sense to suggest we should degrade the north and central coast just because the East Coast has suffered about a thousand years of human intervention," Karen observed in response. It is simply untrue that the two coasts offer comparable conditions of navigation: Hecate Strait is the world's fourth most dangerous body of water and no place for tankers to navigate.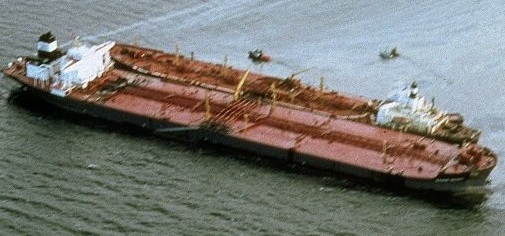 Conservative Committee Chair David Tkachuk (Sask) pulled out the old nugget about foreign-funded radicals intent on destroying Canada's oil industry for the benefit of the US oil industry. "Where do you get your funding?" he demanded angrily, trying to make it sound like there was something to hide. "From people just like you," Karen responded, earning the first laugh of the session.
The Bill is sponsored in the Senate by Independent Senator Mobina Jaffer (BC), whose questions drew out issues of tanker safety and oil spill preparedness, topics on which Living Oceans commissioned expert evidence for the Northern Gateway hearings. That evidence is now before the Committee and shows clearly that double-hulled tankers are no protection against the occurrence of an accident, though they may reduce the volume of oil spilled.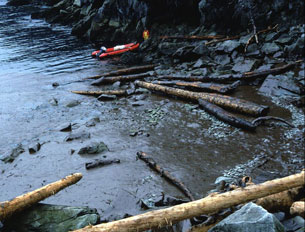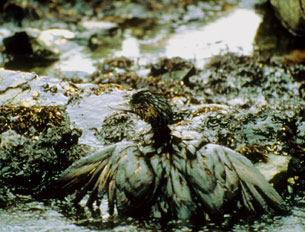 Senators enquiring into a compromise, in which a shipping lane for tankers might be established through the moratorium area, learned that the wave height alone in the region would preclude spill recovery up to 98 percent of the time in winter and up to 65 percent of the time in summer. "You can plan all you want for spill recovery," said Karen, "but Mother Nature bats last."
The Committee has agreed to travel to Terrace and Prince Rupert to hear from local witnesses in April, and to wrap up its deliberations by the end of that month. Members of the Committee have accused the Chair of trying to ensure that the Bill dies on the order paper when government prorogues for the election in the fall.
Initiatives: