Living Oceans Society's annual photo contest is now closed. Click here to take a peek at this year's winners!
About Living Oceans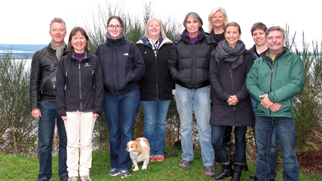 Living Oceans is proud of our track record of collaborative solutions that deliver results. We've been a leader in the effort to protect Canada's Pacific coast since we formed in 1998. Our home base is in Sointula, a small fishing village on the Central Coast of British Columbia, yet our influence is national.
Take Action
You can make a difference to ocean health
Support our campaigns
Keep up to date on ocean issues
Volunteer
Call for improved conservation laws
Enter our photo contest
Report marine debris
Support Our Work
Generous support from people and companies helps us to protect ocean ecosystems today for generations to come.
Oceans Update
Sign Up to receive our e-newsletter with stories from our campaigns to protect ocean health and coastal communities. Oceans Update e-newsletters contain Action Alerts so you can get involved. Read our Privacy Policy.