Would you like chemicals with that?
More parasiticides allowed under the 'responsibly farmed' ASC salmon eco-certification.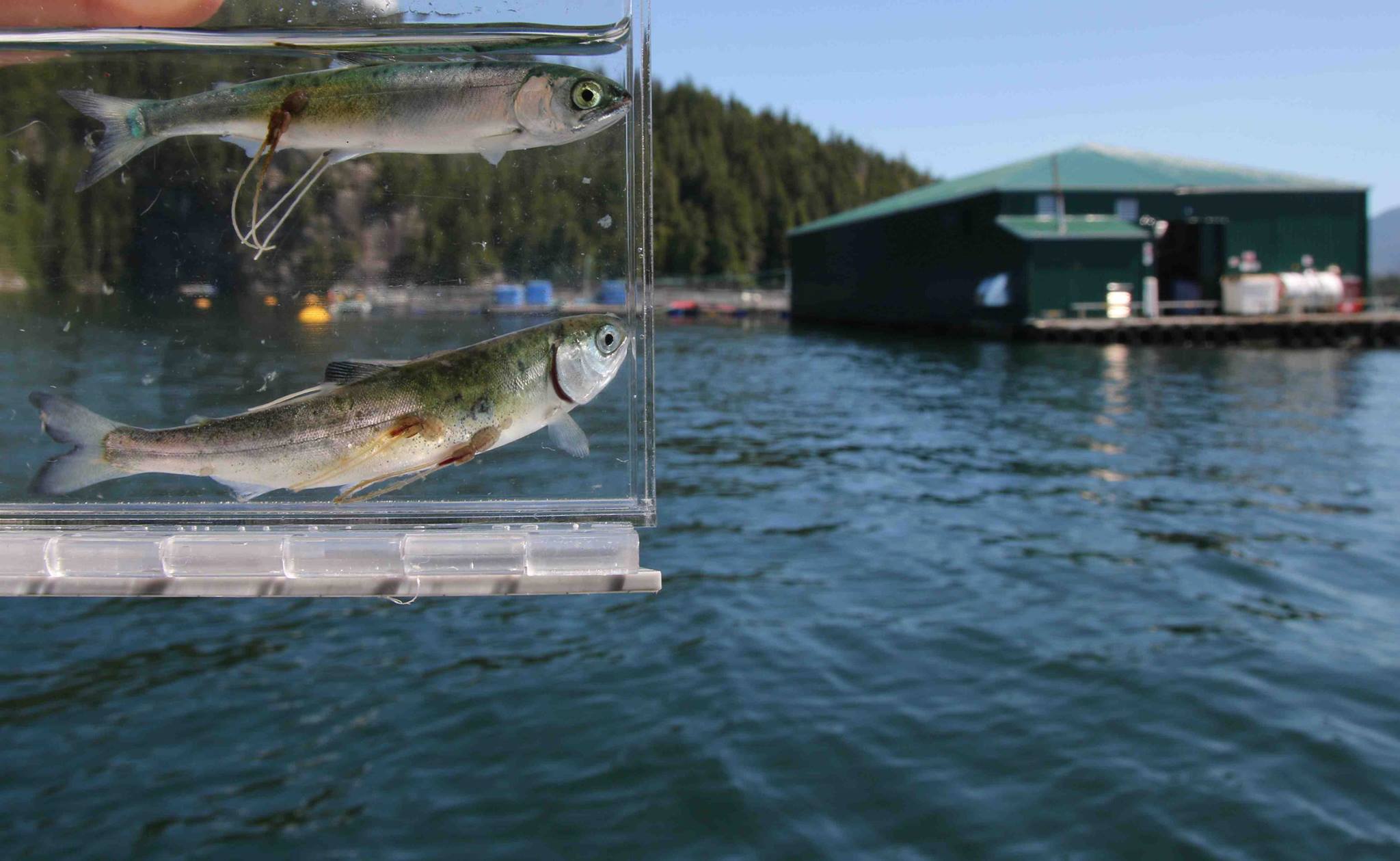 Parasiticides (i.e. chemicals) are regularly used by farms to combat sea lice infections. The chemicals have their own set of environmental impacts, as untreated discharge and fish excrement gets released directly into the ocean. Chemical resistance has become an increasing concern – resistance can leave farmers unable to control outbreaks. This was seen at Clayoquot Sound in 2018 where farms, including Aquaculture Stewardship Council certified farms, experienced sea lice outbreaks as high as 34 adult lice per fish. Meanwhile, wild salmon runs are left with the consequences because even low sea lice abundance on juvenile salmon can cause significant harm or death.
It is therefore no surprise that parasiticide use is one of the sustainability concerns addressed by the ASC salmon standard. Unfortunately, the ASC eco-label recently revised the number of chemical treatments allowed under its standard – and not for the better. The changes dramatically increase the number of chemical treatments allowed in some salmon farming regions.
Here's what the changes mean for ASC 'responsibly farmed' Canadian salmon.
First, farms on both coasts will be allowed to treat sea lice more often – with each treatment releasing parasiticides into the ocean environment and increasing the chance of chemical resistance. Many more treatments will be allowed on the east coast than in the west. Previously all ASC certified farms, regardless of their location, needed to meet a threshold of 2-3 sea lice treatments. Now, a B.C. salmon farm will be allowed 3-4 treatments, while an Atlantic Canada farm will be allowed as many as nine (a number that appears to be arbitrarily based on the very limited data available for east coast farms). In addition, Atlantic Canada farms will have up to eight years to work towards the 3-4 treatment threshold. And actually, an ASC certified B.C. farm might receive more than four treatments; an ASC interpretation means up to a year of production time can be excluded from an audit. During this time, environmental impacts such as sea lice treatments are simply ignored.
Second, east coast farms benefit from another change – the removal of precautionary lobster protections. Until now, farms were penalized for chemical treatments during the sensitive lobster moulting period because the chemicals can be incredibly toxic to lobsters and other crustaceans. But the amendment no longer penalizes farms for the use of chemicals that could have significant impacts on lobster populations and/or fisheries. Deltamethrin has been found to be "extremely toxic" to crustaceans and may be lethal to lobsters up to 10 km away and several hours after release. Cypermethrin has also been found to be "very toxic" to crustaceans. Another study found azamethiphos exposure could cause sub-lethal effects, including delayed spawning in female lobster and other physiological impacts.
Third, ASC has approved problematic variances (departures from standard criteria) that undermine the amendment's Integrated Pest Management (IPM) requirements. The IPM requires certified farms to try and control sea lice using coordinated management practices (for example fallowing between cycles and chemical rotation), thereby reducing the risk of drug resistance. One requirement is that farms maintain lice loads of less than 0.1 mature female lice per fish. B.C. farms are exempt from this requirement, however, which has resulted in certified farms with lice counts of over 20 mature lice per fish.
Another IPM requirement is area-based management. ASC's own internal report found B.C. is the only salmon farming region without an ABM regulatory requirement. Like with the sea lice threshold, B.C. farms are exempt from the ABM requirement. Both the sea lice and ABM variances instead defer to Fishery and Oceans' inadequate regulations.
Certifications offer the potential to improve industry practices, but only when they go beyond industry norms and government regulations. Unfortunately, ASC appears to be weakening their standard to accommodate industry norms in order to enable more farms to become certified.
The transition of B.C. open net-pen salmon farms to closed containment is one sure way to keep farm chemicals out of the ocean and farmed derived sea-lice away from our wild fish (though we would like to see the transition extended to both coasts). Now that would be truly 'responsible' farmed salmon.
Initiatives: