Marine Debris Update
Clear the Coast 2021 succeeded because of great volunteers and the kindness of strangers. Plagued by mechanical issues aboard Karen and Jasper's 65-year-old sailboat, Living Oceans almost didn't make it to our own cleanup. But our volunteers are now so skilled and so loyal that they led their own cleanups while waiting on us.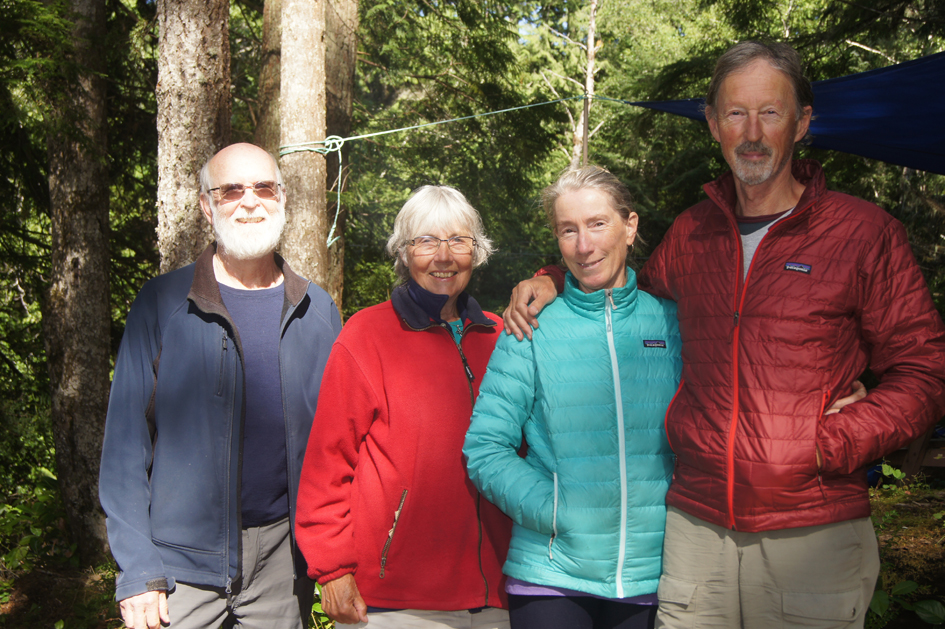 Living Oceans members Terry and Eric Grantner, Brenda Stewart and Bruce Joiner led an expedition including Eric Sundby and Lee Sichello that cleared the Hecht Beach area near Winter Harbour.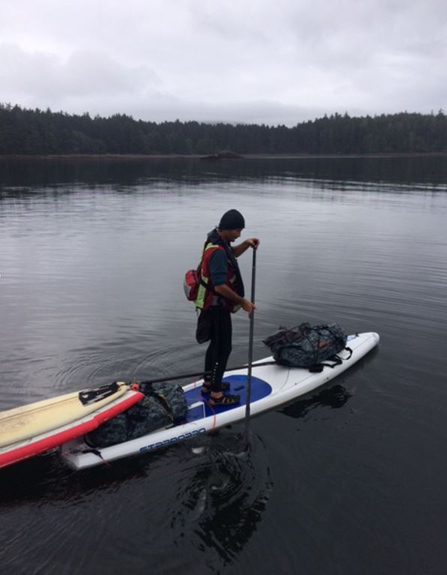 David Jensen travelled by paddleboard from San Josef Bay to Lowrie Bay, where he single-handedly collected over one tonne of debris, often buried in the salal by last winter's extreme storms—all the while wondering where the heck was the team that was supposed to be helping him! What a treat when we finally connected: not only was Lowrie, normally a two-day job for a half-dozen people, all ready to be bagged up; but David proved to be a deadly euchre partner as well.
San Josef Bay yielded another surprise: persons unknown had already collected all the debris and stashed it in a safe spot above the tide-line. We must have just missed them, because the beach was clean as a whistle. Whoever you are, know that your efforts resulted in three full lift bags of debris being lifted off the beach—probably about half a tonne.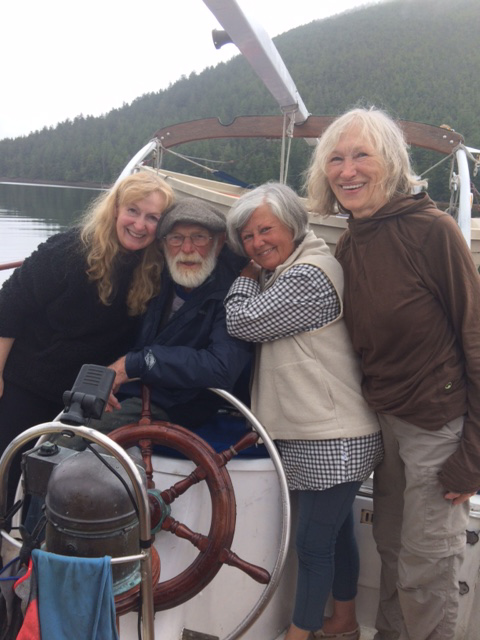 The delays in our trip unfortunately made it impossible for some volunteers to join us and we regret missing out on reuniting with past volunteers and meeting some new ones. Stalwart Jodie Bergeron and first-time volunteer Janet Lawson joined us for the voyage to Sea Otter Cove. Kudos to both of them for hanging in there as we overcame setback after setback; we hope to see them both again next year!
On lift day, we combined forces with local volunteer group Epic Exeo and heli-lifted some 60 bags of plastic debris from beaches stretching from Grant Bay in the south to just north of Lowrie Bay. We don't have a weight on that yet, but it should be about 5-6 tonnes.
Shout out to Matt Tjepkema with BC Timber Sales Seaward tlasta Business Area for reaching out and offering to move the largest share of that recovery for us by road from the helicopter drop site. Also to Penta Transport, who agreed to take the load on backhaul from the dropsite on Ronning Main into Port Hardy; and to Ashley Tapp of Epic Exeo, who has taken on the herculean task of sort it all.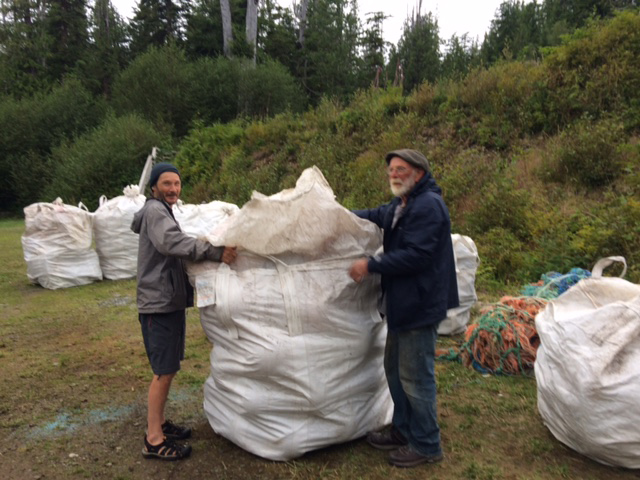 David Jensen and skipper Jasper Shore sorting debris at San Josef Bay, where the northern debris caches were dropped on September 7.
No shoutouts to the Clean Coast, Clean Waters Fund that the BC government created to fund this kind of work. At the end of the first week of July, we regretfully pulled the plug on our joint application with Quatsino First Nation that would have seen us training and deploying a team of Youth Guardians. Fund managers Price, Waterhouse, Cooper advised that our application would be approved (sometime soon) but by that time, most youth had secured other employment for the summer. We sincerely hope to revive that project next year and are already seeking funding to undertake training in advance of the cleanup season.
Initiatives: