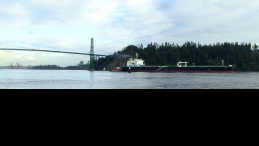 Wednesday, August 22, 2012
VANCOUVER — Critics of the Enbridge Northern Gateway pipeline and tanker proposal welcomed today's announcement by B.C.'s Official Opposition that there must be a "made in B.C." decision on this project.
The provincial Opposition said today that B.C. should go its own way in reviewing the Enbridge proposal and committed to crafting a tailored assessment process, rather than using the standard B.C. Environmental Assessment Act approach.